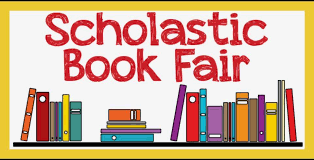 Dear families,
Mark your calendars! The fun and excitement of a Scholastic Book Fair is coming to our school! To adapt to our changing needs, Scholastic has developed a Virtual Book Fair to provide an opportunity for our students and families to experience the joy of reading together.
So save the date! Our Scholastic Virtual Book Fair will take place on November 18th - December 1st!
When it's time to shop, visit our school's Virtual Book Fair site using this link:
We are so happy to announce the extension of FREE SHIPPING for Virtual Family Event Nights on Wednesday, November 18th and Wednesday, November 25th!
Families are invited to come together and place your Virtual Book Fair orders on Wednesday (November 18th and 25th) from 6pm-8pm to receive free shipping, directly to your homes!
Before our Fair begins, click the link to:
SAVE

it

to your browser

WATCH

videos of popular new titles

PREVIEW

our Featured Books
Watch for news leading up to our Scholastic Virtual Book Fair!
Happy reading!